Earl of Sandwich®

Fort Pierce Service Plaza
ADDRESS
Florida's Turnpike Mile Marker 145
Port St. Lucie, FL, 34984
Get Directions
HOURS
Closed
Closed
Closed
Thu 11:00 AM - 4:00 PM
Fri 11:00 AM - 4:00 PM
Sat 11:00 AM - 4:00 PM
Sun 11:00 AM - 4:00 PM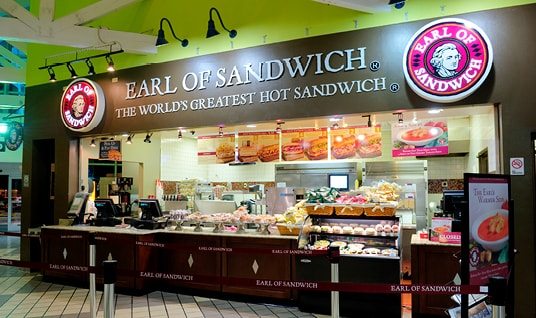 About Earl of Sandwich® Fort Pierce Service Plaza
Welcome to Earl of Sandwich® at the Fort Pierce Service Plaza. Earl of Sandwich pays tribute to the art of the sandwich by featuring an extensive menu of sandwiches served on fresh-baked artisan bread, hand-crafted wraps, fresh greens salads, delicious artisan soups and much more. We maintain our unique brand's exceptional taste by using only the finest, freshest ingredients available for every item we serve.

Earl of Sandwich at the Fort Pierce Service Plaza is located just off the Florida Turnpike at Mile Marker 145 in Port St. Lucie. So, if you're looking for a delicious, quick and convenient meal and place to take a rest from the road or if you need a convenient grab 'n go option, Earl of Sandwich is the perfect place to stop and our team is thrilled to serve you.

Visit us and enjoy the World's Greatest Hot Sandwich® today.
earlofsandwichusa.com