OWN A PIECE OF THE WORLD'S GREATEST HOT SANDWICH
THINK THIS FRANCHISE OPPORTUNITY MAY BE RIGHT FOR YOU?
A TRUE STORY
THE HISTORY OF THE SANDWICH
In 1762, John Montagu, the 4th Earl of Sandwich, invented the meal that changed dining forever. As the story goes, he was playing cards and did not want to leave the gaming table to eat. He asked for a serving of roast beef to be placed between two slices of bread so he could eat with his hands. Thus the sandwich was born. Some 250 years later, Earl of Sandwich restaurants have embraced the idea and crafted it into a made-to-order, freshly baked sandwich like no other. As a franchisee, you will grow with our brand and get your piece of the flourishing fast casual dining segment.
EARL OF SANDWICH AT PLANET HOLLYWOOD RESORT AND CASINO IN LAS VEGAS WINS 2022 TRIPADVISOR TRAVELERS' CHOICE AWARD FOR BEST OF THE BEST QUICK BITES!
BRAND ADVANTAGES OF EARL OF SANDWICH
Easy to operate
High volume production capability
Small, efficient production line
Easily replicated for additional store growth
Inviting atmosphere
Traditional family recipes including fresh baked artisan bread, fresh vegetables, generous slices of the finest cheeses and delicious sauces.
WHAT OUR FRANCHISE OWNERS HAVE TO SAY
SAN JOSE, CA
"I'm on the ground floor and it's a really exciting to be expanding and be a part of this brand."
– Trang Nguyen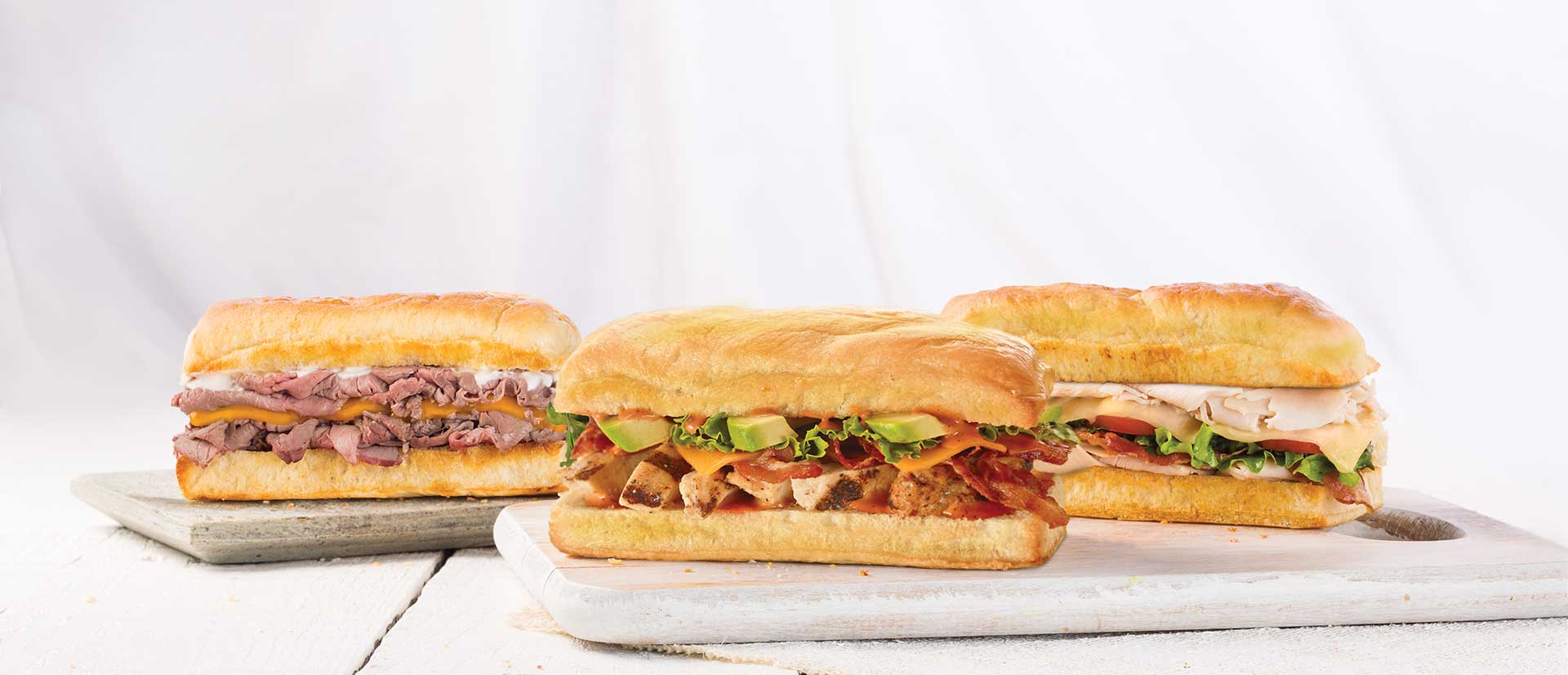 OUR BREAD
Using history as our guide, we've created a proprietary artisan bread that was inspired by the first sandwich that was invented over 250 years ago. Our bread goes into the oven fresh and comes out hot and flavorful serving as a reminder to each guest that we serve.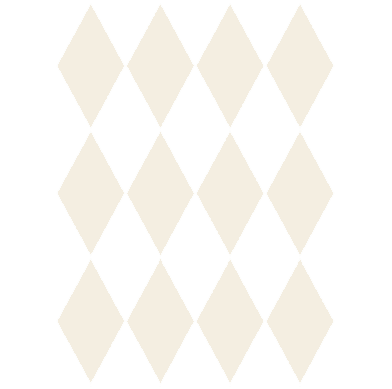 OUR MENU
History has been our inspiration behind developing our menu. Our unique menu is a combination of traditional recipes and homemade ingredients that would make the 4th Earl of Sandwich proud.
Every sandwich is handcrafted and freshly baked to order in our ovens. Over time, our menu has evolved beyond the sandwich to include freshly tossed green salads, hand-crafted wraps, freshly baked desserts and a variety of grab and go options.
Guests now have the option to conveniently order through the Earl of Sandwich App and we offer various catering and delivery programs.
THE IDEAL CANDIDATE
FINANCIAL AWARENESS
Ideal EOS franchisees would have a combined minimum net worth of $1 Million. As importantly, a franchisee should be responsible for the management of all aspects and functions of the business, in accordance with company standards. Our Franchisee, directs, implements, and maintains a philosophy congruent with Earl of Sandwich culture, which services as a guide to all Team Members.
WILLINGNESS TO LEARN
The brand support that comes with this franchise will provide continuous training and learning opportunities. Gaining valuable understanding from past experience and a willingness to apply the proven EOS system will contribute to the overall success of your franchise.
PEOPLE PERSON
We welcome franchisees who are friendly, outgoing, and truly enjoy being around people. A respectful personality and great customer service skills are essential. Setting an example for your staff and treating them the way you want customers to be treated is crucial.
MOTIVATED BY RESULTS
Ideal franchisees are overachievers. Our franchises thrive when led by someone who is excited to go work every day, enjoys challenges, and is self-motivated.
OUR FORMATS
WE OFFER A VARIETY OF STORE FORMATS TO FIT YOUR SPECIFIC NEEDS.
We'll help you determine what the best option is for you in your market utilizing our local real estate broker relationships and site selection software. We also provide you with extensive support during your build-out by using our in-house resources as well as connecting you with our preferred design, construction and project management partners.
NON-TRADITIONAL
Non-traditional models range between 600-1,000 square feet.
◆ Airports
◆ Travel Centers
◆ C-stores
◆ Food Courts
◆ Office Buildings
◆ Kiosks
◆ Malls
◆ College Campuses
We also offer a non-traditional menu in certain use cases.
TRADITIONAL
Our traditional models range between 1,200 – 1,400 square feet
◆ End Cap
◆ In-line
◆ Drive-Thru
WHAT CAN I EXPECT?
THE SYSTEM
Over the past 15 years, we've refined our system and processes to consistently deliver the "World's Greatest Hot Sandwich", and earn a coveted 4½ star rating on social media. From guidelines for site selection, design and branding assistance, recommendation of contractors to on-site opening support and comprehensive staff and manager training to proprietary manuals, Earl of Sandwich will provide you with everything you need to open your store.
TRAINING
Training is the most valuable service we offer and is designed to teach business owners the skills necessary to successfully operate an Earl of Sandwich store, and most importantly how to effectively train your employees. By teaching and empowering your staff, you can deliver a top-notch product and a superior guest experience.
DELIVERING THE EXPERIENCE
In today's competitive market place, there are just too many dining alternatives to NOT deliver a unique and exceptional experience every time. We operate in some of the most heavily trafficked locations in the world, so quality, timeliness and hospitality are all critically important. Whether it's a high volume theme park, busy food court or a street-side location in a business district, our system allows every type of business to execute to the demands of their clientele.
MENU
Our menu is focused around the style of artisan bread the 4th Earl of Sandwich used to create the first sandwich 250 years ago. Every sandwich is hand crafted and freshly baked to order in our special ovens. Over time our menu has evolved beyond the sandwich to include freshly made salads and wraps as well as sides orders and desserts. There is something for everyone as well as seasonal Limited Time Offers that widen the variety and allow us to experiment with different products and recipes.
BUSINESS ADVICE
While this is your business, we have resources available to help you with purchasing, marketing, scheduling, expense management and many other areas of expertise. It is your business to run but if you need advice to help you succeed, we're there for you.
FRANCHISE PROCESS
1. ONLINE INQUIRY
You will need to complete the online inquiry & we will contact you to schedule an introduction call.
2. INTRODUCTION PHONE CALL
During the call we want to get to know you, learn what you are looking for, and answer any questions that you may have. We will also go over what we're looking for in a franchisee and review the next steps.
3. SUBMIT ONLINE APPLICATION
After your Introduction call you will be sent an online application to complete. We will also need you to send over any of the supporting documents required for the application package that we discussed on your introduction call.
4. REVIEW FDD
Once you've sent over the complete application package you will be sent the current Franchise Disclosure Document to review so you can conduct your due diligence.
5. APPLICATION REVIEW
Your application package will be reviewed by the Chief Executive Officer and the Chief Financial Officer.
6. DISCOVERY DAY
During Discovery Day you will meet the company team, including all the departments that will support you as a franchisee. We will also take you to visit our Orlando Location in Disney Springs.
7. FRANCHISE AGREEMENT
Once you are ready to move forward, we will draft the Franchise Agreement and send them to you for review. Once all parties have signed the agreement and we have received the Franchise and Application Fees you will officially be an Earl of Sandwich Franchisee.
FREQUENTLY ASKED QUESTIONS
What type of support do I get with an Earl of Sandwich franchise?
When you sign up with Earl of Sandwich, we provide assistance with architectural drawings and store layout reviews, site selection assistance, pre-opening processes, on and off-site training and we also conduct quarterly restaurant visits.
What are the Earl of Sandwich franchise fees?
Royalty fees are 6% of gross sales and advertising fees are 3% of gross sales. 1% of the advertising fee is paid into our Brand Fund for development of advertising and marketing of the brand; and 2% of the advertising fee is spent by you on local store marketing.
Can I secure a territory to develop multiple Earl of Sandwich restaurants?
Yes, we encourage our franchisees to grow with the company depending on territory availability and operations of existing store(s).
What is the typical size of an Earl of Sandwich restaurant?
The ideal size is 1,000 to 1,400 square feet.
Do I need to have a location in mind?
You should be familiar with the area that you want to develop but do not have to have a specific location.
What types of locations are you looking for?
We are looking for both traditional and non-traditional options. Traditional: Promenades, Lifestyle Centers, and Urban / Downtown Districts. Non-traditional: Malls, Higher Education, Airports, Service Plazas, Train Stations, and Healthcare.
What is the typical cost of an Earl of Sandwich restaurant?
Total store investment varies depending on size and location.
Do I need to be involved in the operations of my Earl of Sandwich restaurant?
Yes, to operate effectively, your store(s) must be within reasonable distance of where you or an operating partner lives.
What are the typical store hours of operation?
Typical store hours are 10am to 9pm, but this may vary depending on your location.
What type of training is provided by Earl of Sandwich?
Earl of Sandwich is committed to providing in-depth training and the tools and resources needed to open and operate a store. New franchisees participate in a 4-week initial manager training program in Orlando, Florida. Earl of Sandwich will also conduct training on site for your team members for one week before and one week after your first restaurant opening.
Approximately how long will it take to open my Earl of Sandwich restaurant?
There are many factors that affect the time it takes to open a store such as site selection and construction requirements but typically it can take between 6 to 8 months after a site has been approved.
What is the next step?
Please fill out the contact information form and we will reach out to you with next steps.